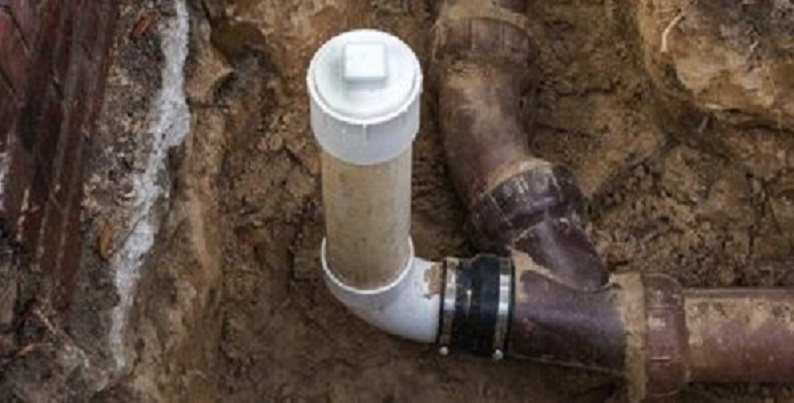 Drain Cleaning Can Remove And Prevent Clogs
Drain cleaning in your home is sometimes needed to remove or prevent clogs. Some of our most frequent calls at All N One Plumbing in Independence are for problems with clogged drains. At any other time of year it would not be that big of a deal, ordinarily, but when it happens during all the holiday festivities and you have a house full of guests and the drains get clogged – it can easily become a BIG deal.
The typical signs that the drains are clogged are:
Water backing up into the sinks, floor drains, toilets, and tubs

An unpleasant odor coming from the drains permeates the room (caused by decomposing matter  trapped in the drains)

Slow drains bubbling up
Not only are drain clogs annoying, but the pooling water can breed bacteria and promote mold growth (not good for anyone's health).
Most of us probably don't give much thought to what causes drains to clog, becoming aware that it's a problem only when they DO get clogged. We may be asking ourselves "What am I doing that causes the clogs? What can I do to prevent it from happening again? Who do I call to fix this?" 
Causes of Clogged Drains
When we shower, wash our face and hands or do the dishes, for example – clogs can form and over time they can lead to bigger issues. The best solution is to do everything we can to prevent them clogging in the first place. When it does happen – call the professionals!
An expert can provide a professional assessment to determine the severity of your clogged drain. They have the know-how and any necessary equipment to handle the problem and can help provide speedy solutions to restore the flow of water to your pipes. They can get in, get the drains opened up and be gone so you can get on with your holiday activities.
You can do a lot to reduce future clogged drains, making your water as clean and free-flowing as possible, by drain cleaning. Regular drain cleaning is the most effective way of keeping residue from building up. Homeowners should schedule professional drain cleaning periodically throughout the year to prevent future problems.
Here is a list of things you DO NOT want to put down the drains:
Hair – hair tends to clump up inside the drains (especially at the elbow in the pipes) and can build up causing a clog.

Food – scraping your plate into the sink is a big no-no. T

hrow leftovers in the trash, not the drain.

Dirt & Debris – when you've been outside working in the garden, for example, you should brush off any dirt and debris clog before showering.

Toilet Tissue – Too much toilet tissue in the toilet can clog causing the toilet to overflow.

Soap Scum – It's best to use liquid shower gel instead of a bar of soap – it helps prevent a buildup of scum in the tub or shower.

Grease & Oil – It will thicken and harden, sticking to pipes and causing clogged drains.
It's pretty simple – a little more awareness now can prevent a lot of headaches in future.
All-n-One Plumbing are experts at solving all types of drain and sewer line problems:
Kitchen Drains

Shower and Tub Drains

Bathroom Sink Drains

Toilet Drains

Floor Drains

Downspout Drains
All-n-One Plumbing in Independence cleans a lot of drains and repairs a lot of sewer lines throughout the Kansas City metro. Our name is synonymous with quality service backed by years of experience. All-n-One Plumbing will unclog your drain, recommend a maintenance product and provide tips for keeping your drains flowing freely.
Call All-n-One Plumbing at (816) 886-7600 for reliable drain cleaning services. We're committed to customer satisfaction. Check out our website for Coupon Specials.
We're located at 10531 E US Hwy 40, Independence, MO 64055.
License # 15316