Hydrojetting Services
Are you tired of fighting with recurring clogs? Then call All-n-One Plumbing at (816) 886-7600 for speedy hydrojetting services and other top-notch plumbing solutions. Let's schedule an appointment to get your clogged drain blasted clean. Save on our already low and competitive prices by visiting our coupons page to take advantage of the savings available to you.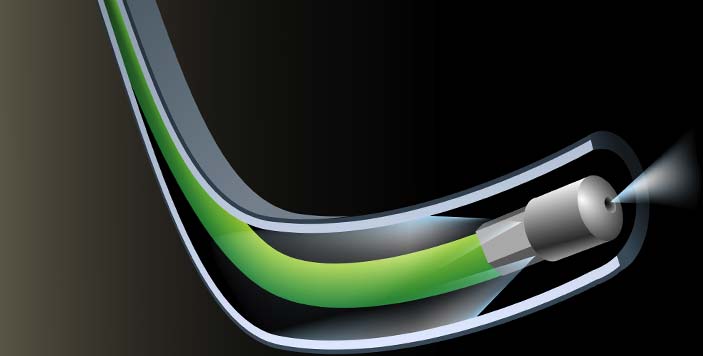 If you find yourself dealing with the same clogged drain or pipe over and over, there may be a stubborn blockage located deep within your pipeline. At All-n-One Plumbing, our team of specialists is happy to visit your home for a professional inspection, and to provide a special service called hydrojetting to scrape your pipes clean.
Why Do We Offer Hydrojetting?
Hydrojetting is the best solution to clearing years of caked-on grime and debris from the inside or your pipes. This professional technique sprays water at 4,000psi through your pipes and blasting them clean – this is all done without damaging your pipes at all.
Unfortunately, many homeowners try to solve their clogs by pouring chemicals down their drains. While this may appear to provide temporary solutions, they often fail to completely resolve the issue. Often, the chemicals can damage and corrode the pipes from the inside out. This is why stubborn clogs should be handled using professional hydrojetting services.
Do You Need Hydrojetting?
The only way to tell if hydrojetting is necessary, or if the blockage can be completely removed by using a less invasive approach, is to call one of our technicians in for an inspection.
Let Us Keep Your Pipes Clean
Here are a few more reasons to choose us:
We provide free quotes: Receive no-hassle and upfront pricing on the job before we begin working, so you can be sure that you are making the right choice.
Friendly professionals: Our experts are committed to quality customer service. We provide personalized solutions that get to the source of your particular problem.
Work backed by warranty: All of our work is backed by an ironclad warranty. If something goes wrong during that time, we are happy to come back and fix the issue without any hassle on your part.
We offer flat-rate drain cleaning: If your drain is less than 100 feet and has an accessible clean out, we will auger it for $99 flat.
We offer expert hydrojetting services to all of our customers in and around Independence, MO and the greater Kansas City area. Call (816) 886-7600 for fast plumbing solutions that will give you the peace of mind you deserve. 
Your experts in Bathroom Remodeling, Drain Cleaning Services, Gas Line Installation & Repair, Hydrojetting, Kitchen Plumbing, Repiping, Sewer Line Repair, Sump Pumps, Toilet Installation & Repair, Video-Plumbing Inspection & Sewer Inspection, and Water Heater Services.
Please visit our reviews page to hear what our customers have to say about us from sites such as: