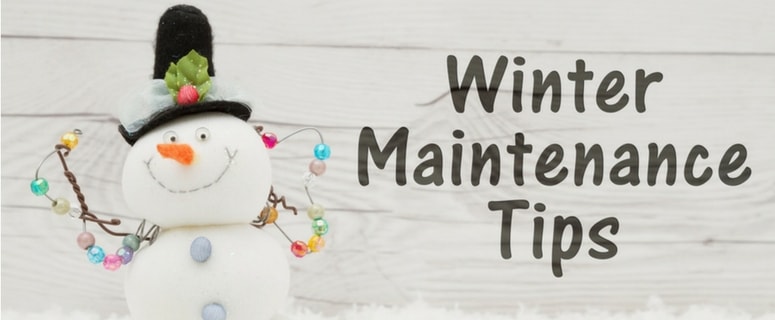 Top Tasks To Check Off Your Winter Checklist
With the height of winter not too far off, there are a number of things that you should do as a homeowner ahead of time to ensure that your home is warm, safe and dry.
Not only will engaging in a little preventative maintenance keep your home comfortable, but it will also save you money on your energy bills. Here is a recommended homeowner checklist. Don't delay! The cold temps are not far away in Independence, MO.
Your Home Should Be Well Insulated
To keep cold air out, your first line of defense is a solidly insulated home. Tell-tale signs that your home isn't properly insulated include excessively cold rooms, fluctuating temperatures.
Those pesky high energy bills (despite your efforts to be energy efficient) are also an obvious sign, as well as drafts, cold walls or ceilings to the touch, frozen pipes, water leaks in your attic and ice dams on your roof.
If you've been involved in the construction of your home, you may be aware of where insulation is or not. If your home is older, you may have to do some investigating.
You can remove portions of walls to check, or pop off outlet covers and look around. Upgrading your insulation is most certainly a worthwhile upgrade your living, and that of your loved ones.
Buy Some De-Icing Salt
Your walkway and your driveway can be major hazards in the winter months. Even a thin layer of ice can cause you to slip and fall. You can reduce that risk by keeping a good supply of de-icing salt handy.
It can also be used on your car door locks if they should freeze over as well. One of the most costly issues, when it comes to the colder months, is frozen outdoor plumbing. Whenever this happens, your entire home's plumbing system can suffer.
Check Ventilation
In order to heat your home evenly, it needs to be reasonably dry. Ensure that air is circulating to keep things dry.
A whole home ventilation system is ideal to help with this, or if you'd prefer something a little more low-tech, you can crack some of your windows for a few minutes a day to blow some air through your home. Make a point of moving furniture out from the walls, particularly in the basement where it is damp, so it doesn't impede the airflow.
Protect Against Fire And Carbon Monoxide
As you are turning the heat on for the winter, it's a good time to make sure that your carbon monoxide and smoke detectors are working well.
Test them and replace with fresh batteries. Remove the cap and vacuum out the insides, as the collection of dust can interfere with its ability to work properly.
For extra peace of mind, place a fire extinguisher within easy reach on each level of your home. Double check the expiry date.