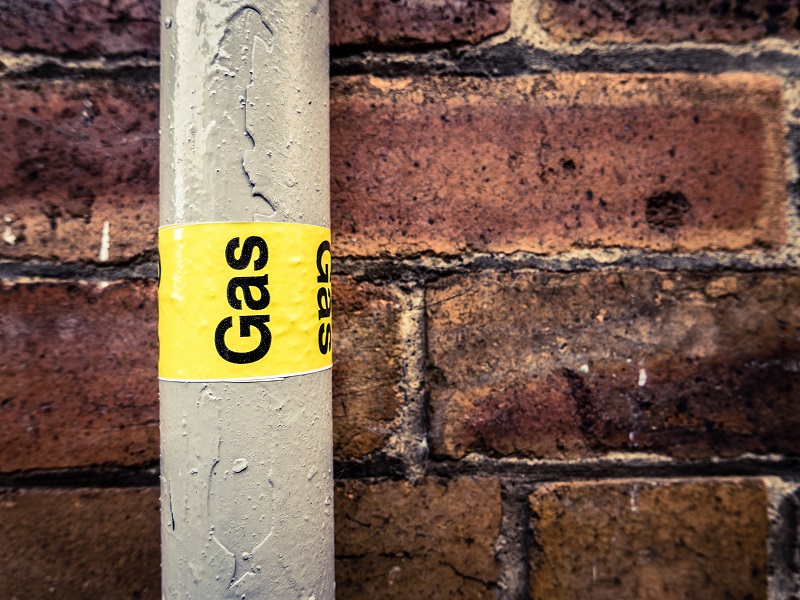 For gas line installation in your home, it's always best to trust a professional. Natural gas is flammable and can be harmful to people and pets. Whether you suspect a leak, need a natural gas line installation, or propane gas line installation, All-n-One Plumbing can help with all your Kansas City gas line services.
Gas lines are designed to function safely and efficiently for many years, however, there are a few reasons why homeowners would want a new gas line installation or a gas line repair, which include:
New home construction or renovations
Switching from propane to natural gas or vice versa
Upgrades to gas appliances or heating system
Old, worn out pipelines
Some of the most common gas line problems we see are damaged pipelines – the wrong size fittings and corroded/rusted pipes. When any of these problems exist in your home, a professional gas line technician will be able to repair or replace your gas line.
How To Tell If You Have A Gas Line Leak
Gas line leaks are a serious problem and cannot be ignored. The sooner you call for professional help the better. The following problems may indicate gas line installation or repair is needed:
Sulfur smell (smells like rotten eggs) – Natural gas smells bad for a reason – it makes it easier to detect if there is a leak
Hissing sounds – May indicate damage to the line that needs repair
A dead patch of grass in the yard – Could indicate a gas leak under the soil
Many homes in Kansas City use gas appliances. They are efficient and convenient, but they can also be dangerous. While there is a risk of fire in the home due to a gas leak, what many people may not know is that nearly all injuries and deaths associated with gas appliances are caused by carbon monoxide, the silent killer. Statistics have shown that on average 14 deaths each year are caused by carbon monoxide poisoning. Carbon Monoxide is odorless, tasteless and causes loss of consciousness in just a few minutes. Therefore, it's important to always hire a trained gas line service technician for your gas line repair or gas line replacement.
Amateur gas line installation and repairs can lead to disastrous consequences. Unless you are a trained professional, don't attempt to relocate a gas operated appliance yourself. Not only do you risk damaging the fittings, but you are also risking causing a fire or gas leak. You should call a professional gas line installation company.
Carbon monoxide poisoning and fires occur when:
Appliances are poorly installed
An appliance is not working correctly
Lack of maintenance
Lack of proper venting
Additionally, gas appliances should be located in a space where there is a fresh air source. Water heaters, for example, are usually vented through the ceiling or wall of the utility room in many homes. A trained gas line service technician can assess your gas appliances for proper venting as well as assist you with any other gas line services.
If you notice any signs of a leak, discontinue use of any affected appliance, and contact All-n-One Plumbing. Our gas line installation professionals work with homeowners to provide the most comprehensive residential gas line installation and repair possible. Avoid dangerous leaks and natural gas build-up with routine inspections, service, and repairs to your property's gas line. Through comprehensive inspections and state-of-the-art tools, we locate the issue and repair the problem in a safe, efficient and timely manner. Please note, if you smell a strong odor of natural gas throughout your home, similar to rotten eggs, but are unsure of the source, it is best to side on the err of caution and call the gas company to shut off your gas immediately. They will flag the gas leak and turn off your gas services until the repair is made. If the gas leak is not of an emergency nature, please call a certified gas line plumber.
All-n-One Plumbing specializes in all aspects of gas line installation or repair. You can trust our expert opinion and honest advice. Our highly skilled and trained technicians are thorough and careful, guaranteeing safe and effective gas line installation and service for:
Appliances
Ovens & Ranges
HVAC Systems
Water Heaters
Clothes Dryers
Fireplaces
From gas fireplaces and water heaters to stoves and kitchen ranges, All-n-One Plumbing is fully experienced at servicing any gas appliance. Whether you require us for inspection, maintenance, repair, or gas line installation, we offer comprehensive gas line services. For fast, reliable service in the Kansas City metro, call (816) 886-7600.
Find out more about our online discounts and specials by visiting our coupons page!

THE COMPANY TO CALL FOR GAS LINE INSTALLATION & REPAIR