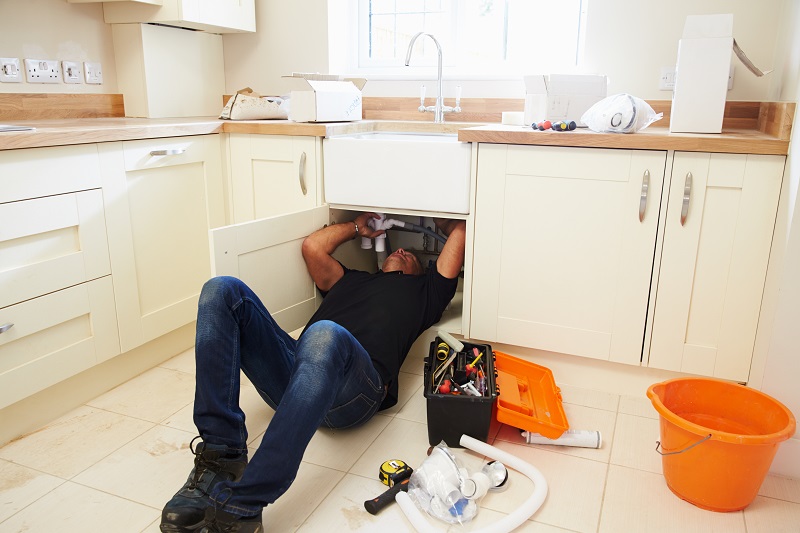 Kitchen Plumbing Services – All n One Plumbing Does It All!
All-n-One Plumbing offers a full range of kitchen plumbing services throughout the Kansas City metro. Our customer base continues to grow through the word-of-mouth of our satisfied customers! Our livelihood depends on satisfied customers, and we are committed to providing the very best kitchen plumbing services in the area. It's our dedication to excellent service that has kept us in business since 2007.
The kitchen is usually the hub of the family in most homes – family dinner preparation, packing lunches, morning coffee, and most the daily hustle and bustle takes place in the kitchen. Homeowners are dependent on the plumbing working properly. When something goes wrong, it throws everything off.
One way to keep from inconveniencing the family is to make sure the kitchen plumbing is in good working order. Another is to take the next step of regular plumbing and drain maintenance. That means having professional kitchen plumbing inspections periodically throughout the course of the year. Regularly scheduled inspections and preventative maintenance can add years to the life of your appliances and plumbing system. Not only does it save homeowners money, but it also helps prevent future problems.
All-n-One Plumbing makes it a priority to develop personalized solutions for any and all of our kitchen plumbing services. Our service technicians are well-qualified and extremely skilled. We take pride in being the best plumbing professionals in the area. We know you want any problems to be remedied as quickly, efficiently, and as affordably as possible; that's why we operate our company with integrity and place our customer's needs at the forefront.
As a full-service plumbing solutions company, All-n-One Plumbing offers complete kitchen plumbing services including clogged drains, leaky faucets and drains, water lines to the refrigerator and dishwasher, as well as everything else that involves plumbing in the home. We can even install mini, tankless water heaters for individual sinks! We are committed to delivering top-notch solutions that will leave you with nothing but the peace of mind you deserve.
Enjoy the convenience of prompt service, up-front pricing, and quality workmanship on every job. We never cut corners or take shortcuts when it comes to your safety and comfort. Expect nothing short of exceptional service with All- n-One Plumbing by your side.
Work with plumbing specialists who have been providing kitchen plumbing services to the Kansas City Metro since 2007. Call us today at (816) 886-7600.
Trust the experts at All-n-One Plumbing – Free Estimates – 100% Satisfaction Guaranteed.
Check out our website for Coupon Specials.