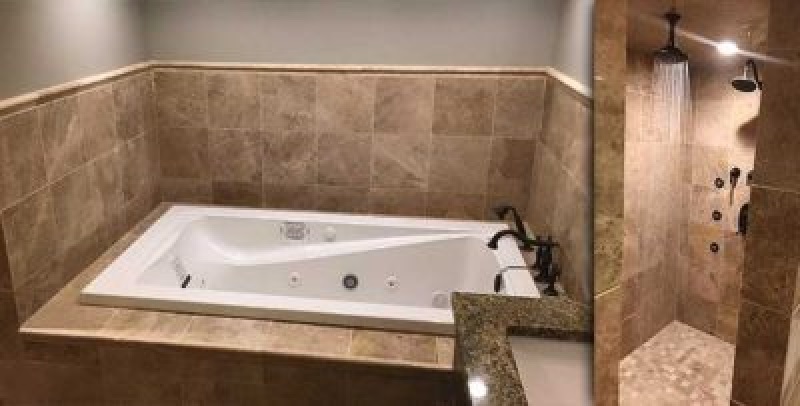 Toilet Installation, Bathroom Repairs and Remodeling – Why You Need A Plumber
Toilet installation may seem relatively simple for most homeowners to do themselves. However, when things go wrong, it may be time to step back and let your professional plumber step in! In addition to installing a new toilet unit, bathroom remodeling involves many different – very specific – tasks. Changing out the faucets, installing new shower units, repairing and installing water heaters, toilet installation and making sure water lines are connected properly is just part of a bathroom renovation project.
Toilet Installation: What Can Go Wrong?
Installing a new toilet may not seem to be a very complicated endeavor for some people, but there are a couple decisions to make before you even begin. New toilets come in a variety of sizes, flush capacity, heights, colors, etc. For example, should you choose a standard height unit or an ADA height (which is taller), and if you need a unit with a round bowl shape or an elongated bowl shape (which is the standard for an ADA compliant toilet). Do you want a standard flush capacity or power flush? Check out the "gallons per flush" or GPF to compare. While most toilets come standard at 1.28 GPF, you may opt for an upgrade at 1.6 GPF instead. It's all about budget and personal preference.
Whether you're replacing an old toilet or installing a new one, many homeowners may be able to do it themselves – as long as they have a thorough understanding of how all the parts work. However, even a knowledgeable homeowner can run into issues during small repairs. Rather than letting a small problem turn into a costly emergency, it may be best to hire a professional plumber to begin with and avoid a lot of unnecessary aggravation and expense.
The same advice holds true for other aspects of bathroom remodeling as well. Whether you're replacing an existing toilet, installing new sink faucets, or fixing leaks, you're usually better off calling an experienced plumber.
When working with plumbing, you have to be very careful throughout each step of the process. Disconnecting and reconnecting water lines is only part of the process, albeit a very crucial part, but there are also other important considerations. In addition to the potential for water leaks, there is the matter of having adequate water pressure for the shower, a sturdy toilet that is properly bolted so it doesn't wobble and damage the seal, causing leaks, and preserving the structural integrity of the home itself. That's because, over time, undetected water leaks can wreak serious damage to the home's support, weakening its overall structure.
Having the proper tools and materials before you even begin a bathroom remodeling project is essential. Further, you need at least a rudimentary knowledge of how to use those tools and materials the way they are meant to be used for toilet installation, sink and shower valve installation, faucet installation, and everything else. It would be a frustrating experience to get halfway complete on a job, then realize you don't have the proper tools for the next step. The entire project can quickly go from what at first seemed super-easy to way-over-your-head before you know it.
Each job has a specific set of tools and parts needed to complete the job and complete it well. While some companies or handymen may use what they have and make it work, our technicians use the correct parts every time to ensure a quality, professional job that will last.
We get it. You want to feel like you've fixed your own bathroom problems, or renovated the space while at the same time saved money. We know there are many how-to books and videos available, not to mention the instruction manuals that come with all the various components you buy. While those guides may be helpful for someone who already has a base of knowledge in plumbing repairs, most people will need to seek professional help, specifically when you're taking on a bathroom renovation, toilet installation, or shower valve/faucet installation.
A professional plumber has the knowledge, skills, and experience to avoid the pitfalls that DIY home remodelers commonly experience. In the event that a serious issue develops later – such as damage to your home's structure from serious water leaks, or a malfunctioning toilet – a professional's work carries guarantees to protect you from unexpected expenses for repairs.
A professional plumbing contractor at All-n-One Plumbing can help you with everything you need for repairing or remodeling your bathroom, including:
Toilet installation.

Sink faucet installation.

Shower faucet or shower head installation.

Tub surround removal or replacement.

Water line installation, including rough-in and replacements.

Drain line installation, including rough-in and replacements.

Vanity installation.
Even reconfiguring an existing bathroom or adding a bathroom when there is not one currently.
If you're still undecided about calling a plumber, here's the main reason why you should: they know what they are doing! From the smallest details to the most complex task, a plumber will complete the work efficiently and correctly – getting it right the first time!
Remember, our knowledgeable technicians are always happy to visit your home and provide you with a FREE estimate! The price we quote is the price you pay. We always offer UP-FRONT PRICING with NO SURPRISE FEES! We never tack on additional fees after the fact! Any variables that could affect the price? You'll know in advance! Not sure if your job qualifies for a FREE estimate? Rest assured, if we book for a bid and do not complete any work, your estimate is FREE! If we ever need to do any work in order to properly diagnose your problem prior to providing you with your bid, we will tell you IN ADVANCE! Visit our website today or call our friendly dispatchers to schedule your appointment.
(816) 886-7600