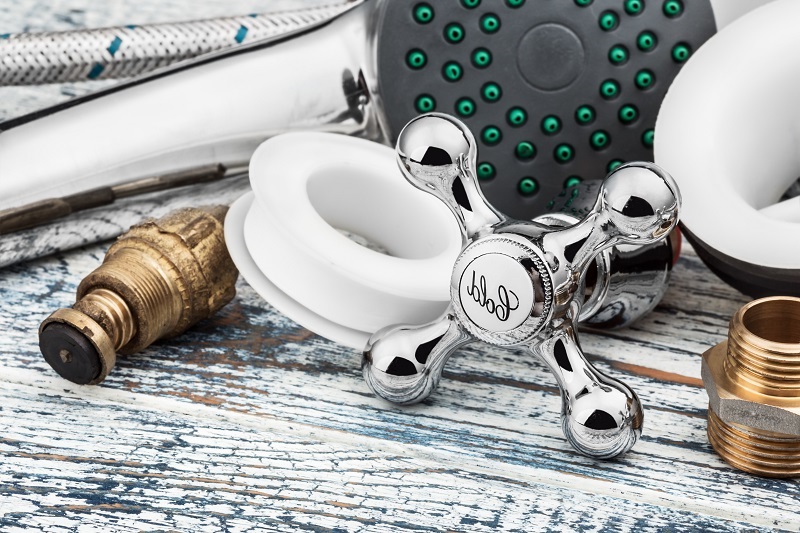 Commercial Plumbing Repairs, Maintenance, Inspections and Replacement Services
All-n-One Plumbing provides a variety of commercial plumbing and industrial services for business properties in the greater Kansas City metro. Our professional services include toilet installation and repairs, gas line installation and repairs, water line installation and repairs, water heaters service for all sizes of commercial water heaters, and much more.
Other important services we offer are drain and sewer line cleaning, repairs and replacement of sewer systems, and comprehensive inspections of sewer line systems. If you have been experiencing ongoing issues with your commercial sewer line, it may be time to have a sewer inspection to assess the sewer line condition. Our technicians are experienced in anything from a sewer line spot repair to a complete sewer line replacement of a multi-unit commercial property, including all exterior and interior drain lines.
All types of commercial properties can experience plumbing issues, whether it's new construction sites that need sewer lines and indoor plumbing installed, or repairs to broken water or gas lines, or something else altogether. Whatever the issue is, commercial plumbing services are going to be required at some point. It's always best to have a reliable, experienced plumbing company who you can call and trust.
When your facility experiences a plumbing issue, it can be more than an inconvenience, it can slow down your operations (and cut down on your revenue). Most business owners won't know (or even think about) whether or not the plumbing systems are working right until something goes wrong. However, if things like water buildup on the ground, obnoxious odors, or toilets and sinks that drain too slowly occur, you should not wait to contact a commercial plumbing service that handles plumbing issues quickly, without stretching the hours in order to rack up a higher bill. That's why business owners in Kansas City entrust their plumbing repairs to All-n-One Plumbing. We always offer up-front pricing with no surprise fees! On the rare occasion a job requires work prior to a diagnosis, we will keep you informed and get approval before proceeding with further repairs.
Professional plumbing services can determine whether your plumbing system is in need of a simple auger service or a camera inspection. A camera inspection of your property's sewer system is the only way to know if there is a compromised area in your pipe, such as breaks, corrosion, root intrusion, offsets, etc, that can lead to clogs, collapses, breaks or other damages. If there are small amounts of roots that can be cleaned out, the technician may recommend a regular cleaning, or maintenance, on the pipes, rather than a repair. There are times when a sewer repair or replacement is necessary, but a small amount of roots in the line does not immediately indicate a repair is needed. Our technicians will always give you an honest assessment of your drain line's condition and make the best recommendations for your specific case. Our technician's will never "upsell" you a service you don't need!
Commercial properties can have more complex plumbing systems than a basic residential property. As an example, a residential property may have one 40 or 50-gallon water heater to service the house, whereas a small commercial property may have two 100-gallon water heaters tied together. Imagine the set up in a hotel, big-box store, or restaurant. Each commercial property has a different set-up and requires a level of knowledge only earned by experience. Therefore, it's important to hire a plumbing contractor who has an established reputation in the local industry as being experienced and trustworthy. A professional plumber can conduct an intensive inspection to find out what's going on and specific recommend solutions or options specific to the job. This helps to ensure your company receives the services it needs, timely, efficiently and at a fair, competitive rate.
What sets All-n-One Plumbing apart is our focus on delivering outstanding customer service. In addition to all of our qualified technicians having the technical skills needed for every type of plumbing job, they excel at customer service. We are committed to giving our customers an all-around excellent experience. We listen to our client's concerns, working together to arrive at the best course of action. You will always know what to expect from All-n-One commercial plumbing technicians before any work begins, to avoid any unpleasant surprises at the end.
Call now (816) 886-7600
Serving the greater Kansas City area for over a decade